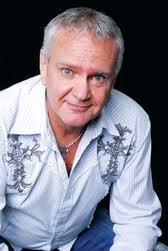 Dr. James B. Richards is a bestselling author, teacher, theologian, and businessman. His success in these arenas has placed him in demand as a speaker and personal advisor to business, clergy, and political leaders. His personal process of emerging from years of pain, dysfunction, and deep bitterness has given him proven tools for success in life, ministry and business.
While he holds degrees in theology, human behavior, and medicine, Jim's teaching is simple, well rounded, understandable, and easy to apply. The results have been proven in 30 years of personal, professional, and clinical application. The end-result of applying his teachings and methods? A peaceful, productive life of loving, meaningful relationships.
Jim is the president and founder of Internal Life Resources, an organization committed to developing people to fulfill their potential. As a pioneer in the field of personal transformation and through many years of groundbreaking research and clinical application, Dr. Richards has discovered the keys to unlock painless, permanent, positive transformation! Through a revolutionary program called Heart Physics he has combined spiritual insight with scientific and medical knowledge to develop a life transformation program that addresses the needs of the whole man.
He has doctorates in Theology, Oriental Medicine and Human Behavior with many certifications including as a substance abuse counselor, a detox specialist and a handwriting analyst.
Heart Physics is his life's work. This program grew out of more than 30 years of personal application, experimentation, and clinical application. Nothing about this program was created or developed in a vacuum. All theories were tested in personal application, experimental volunteer studies, one-on-one counseling, and clinical application. There is an endless supply of testimonials to the effectiveness of this program.
"I just want to send a quick note to say that I have started the Put Off-Put On and it hits the spot. It is God's answer to my 10-year prayer for complete emotional healing and I did not even know it. Now I know how to deal with the traumas and hurts that have affected my body and nervous system. Thank you so, so much for your ministry. It has blessed us in so many ways!"
"Even though we go through trials because we live in a fallen world, He really is our refuge, our high tower, and our safe place to rest and abide. I finished the four-week program and definitely feel a difference in my heart. I feel more peaceful and more sensitive to the Holy Spirit within."
"HeartPhysics® helps you to understand exactly who you are in Christ and brings you to a place of freedom and acceptance that many people can only hope for. I strongly suggest this program for those who are searching to find true purpose and identity."
"I started the Heart Physics® program and began having incredible results from day one. After the first day, I awakened with such peace and totally pain-free. I have a lot of neck and jaw pain and usually awaken in pain. I awakened very relaxed and pain-free."
Lasting Transformation Begins in Your Heart.