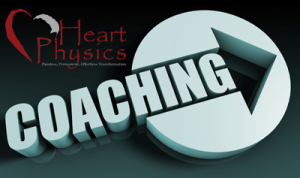 The first level of certification is Heart Physics® Coach. A coach is someone who has completed the required training and required reading, and through personal experience has mastered the ability to lead a client through an effective Put Off – Put On exercise.
As a Certified Coach you will:
be qualified to use Heart Physics® one-on-one in your personal practice, ministry, or circle of influence.
receive a 25% discount on all Heart Physics® materials for resale (with current Continuing Education Units).
receive permission to display a Heart Physics® Coach Certificate and sell Heart Physics® modules for a profit.
be set up as an affiliate so your clients can order directly through the HeartPhysics.com website and ensure you receive your sales commissions.
Steps to Start Your Process
Meet all the requirements for becoming a Heart Physics® Coach. (click to view the application checklist)
Read and sign the Ethics Agreement with the full intention of compliance. (click here to view the Heart Physics Ethics Agreement)
Complete a Heart Physics® Coach Application. (click here to view the application)
Send your signed Ethics Agreement and application along with a $50 non-refundable application fee to Impact Ministries | 3516 S. Broad Place | Huntsville, AL 35805 or complete the application process online. (Please print legibly so that we can give you proper credit.)
Upon acceptance you will receive instructions and training for developing your own case study. You will be asked to conduct 10 case studies and submit your findings for your final approval. This last phase of training will be extremely beneficial if you plan to work as a Life Coach or Counselor.
We look forward to working with you and hearing your success stories!