This program gives you the HeartKey to lock the door to the past and open the door to a new future!
We can only be empowered to live our new life in Christ when we have died to our old life. We can only experience our new identity when we have surrendered our old identity. This only happens when we join Jesus in His death, burial and resurrection through faith in our heart!
We are made righteous when we believe in our heart that God has raised Jesus from the dead. We experience the power of salvation when that is our confession. When we believe in the resurrection, in our heart it affects our identity (i.e., how we see and experience ourselves). It is impossible to live in resurrection power until we have united with Him in the resurrection. Uniting with Him in death is where we leave the past behind, once and for all. Uniting with Him in His resurrection is where we put on the new man aligning ourselves with God's calling and destiny.
This program gives you the HeartKey to lock the door to the past and open the door to a new future!
This is your chance to use the power of Heart Physics® to enter an entirely new level of positive, painless, permanent, effortless transformation!
In this Bible-based, groundbreaking heart experience you will be able to break the power of life-long habits, repeated struggles, or recurring failures. The past will never be a factor in determining your future!
Just imagine facing the future free from past fears. This may be the first time in your life that you can build a new track record – a new sense of self-confidence that is not based on past failure!
Every barrier in your life started as a belief. All it will take is one new HeartZone belief and that barrier will be gone forever.
In New Beginnings you will:
Experience the freedom of the crucified life
Leave the past behind
Establish new unlimited beliefs
Connect with resurrection life
Start new in any area of life
If you have ever wanted a New Beginning this is your opportunity. With just two weeks of Heart Physics® exercises you will be able to start fresh in any area of your life – a new future – a new power – a new beginning!
This is an Advanced Heart Physics® module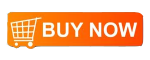 8 sessions, available in CD ($199) or MP3 download ($140) Set includes Advance Heart Physics Journal and quick start guide.